Ristolounge Elvezia
Elvezia is a historical restaurant on Isola Bella.
In 2015 the new management completely renovated the look of the place, rendering it more contemporary and up-to-date, without loosing any of the charm.
The restaurant offers several spaces suitable for different occasions.
Our menù Unser Menü Notre carte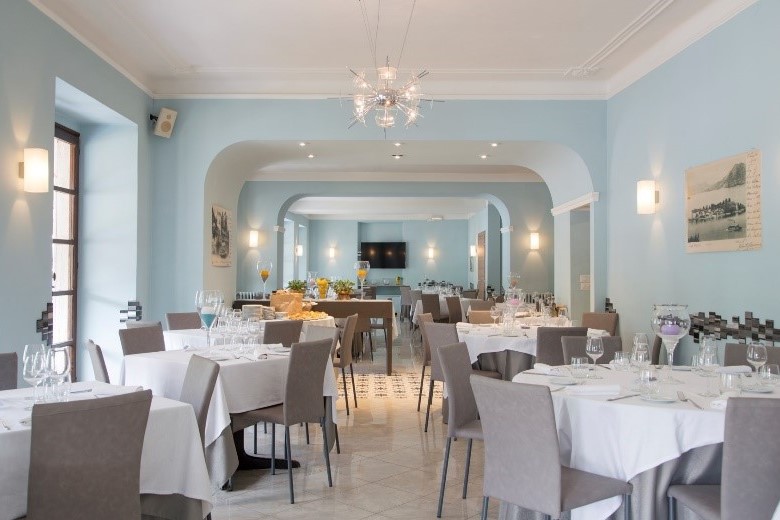 THE RESTAURANT HALL
This room is located on the first floor of the restaurant, it has large windows facing the terrace overlooking the lake.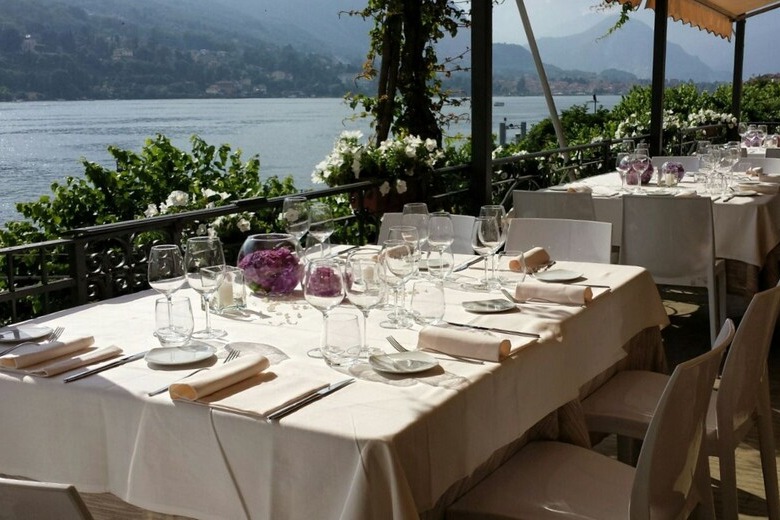 THE TERRACES
Enjoy the lake view sitting on the terraces of Ristolounge Elvezia. The room on the upper floor is surrounded by a balcony that opens onto a large covered terrace.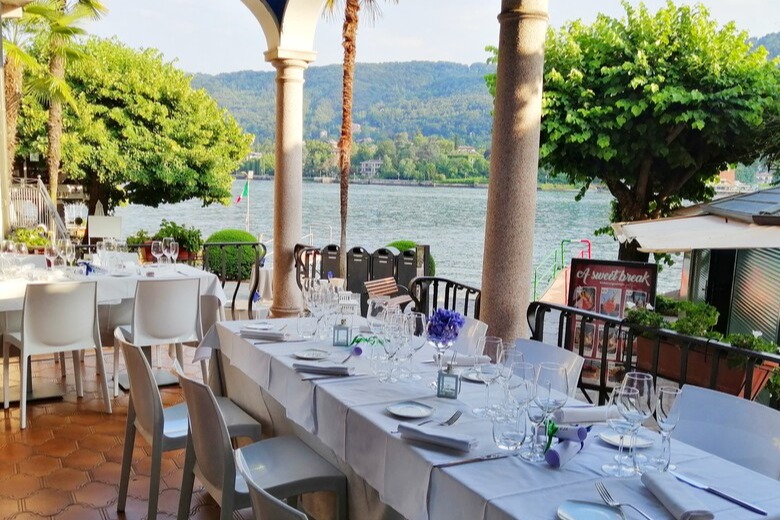 THE "PORTICO"
Next to the entrance of our restaurant you will find the "Portico". It overlooks the pedestrian street that runs along the lake with its characteristic stalls.